Tubular Evaporators
Details

Category: Evaporators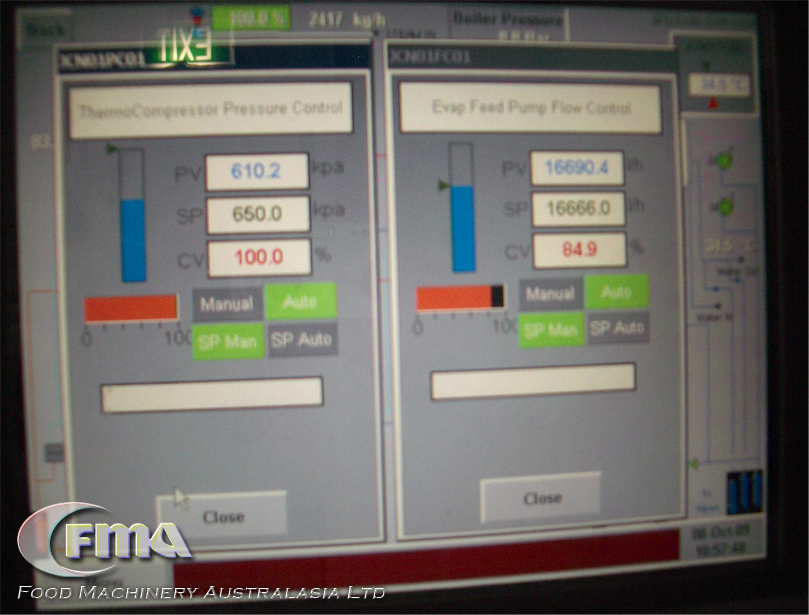 We design and manufacture stainless steel tubular evaporation plants for almost any product that requires refined product from evaporation, using steam. All components for the process, e.g. Cassandras, separators, condensers and pipe work incorporating pumps, filters, valves, and sensors are designed and manufactured specifically for each application.
The plant is fully automated and monitored via its own control system. We will install and commission the plant anywhere in the world.
These evaporators range from single to multiple effect falling film evaporators.
We can manufacture and supply all support equipment for a complete installation including thermo compressor modules, Pre feed Heaters, condensing and filtering equipment, pasteurizers and cooling equipment are all available. We can supply singular items or complete turn key packaged assemblies including full site installations, this can include full commissioning and capacity testing and validation. FMA can custom manufacture your item to suit your application and needs.