FMA Crossflow Blancher
Details

Category: Blanchers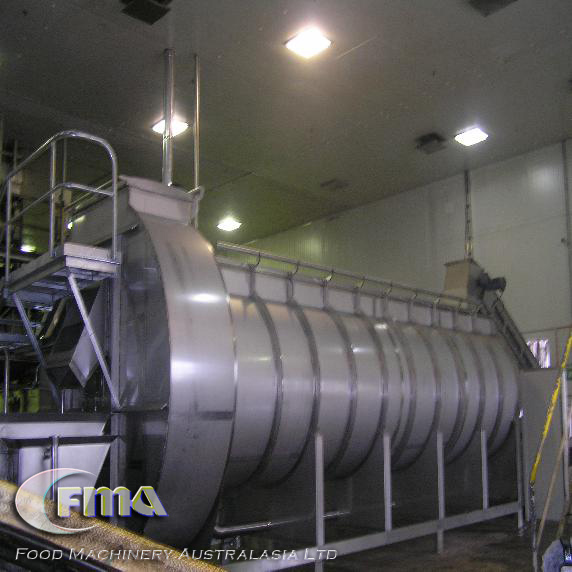 FMA Cross flow blancher.
The key benefits of the FMA cross flow blancher are:
High cross over water flow rates.
Water to product ratio increased.
Increased acceleration in product heating cycle.
Reduced Delta T across the heating system.
Reduction in over blanched product resulting in high produce losses downstream.
Reduction in blanching variability, even core temperature rates are more achievable.
Reduction in tissue damage and product compression.
Accurately controlled temperature ratio throughout the blancher length.
Improved temperature transfer rate to the product.
Removal of cold spots throughout the length of the blancher.
Efficiency gains during the blanching process.
Less than a 2ºC temperature fluctuation throughout the entire blanching process.
Improved control over blanching losses.
Accurate final product blanching rates.
Even product texture rates.
Reduction on auger/product loading.
Due to the overall efficiency gains of a cross flow blanching method and the finite control over the finished degree of actual blanching levels throughout the product thickness and across its shape, this system can provide down stream benefits in further processing such as a reduction in losses due to the accurate control over the blanching process itself.
By comparison traditional screw blanchers and methods can result in temperature variations of up to 6ºC in the circulated water temperature and variations within the blanching cycle.